Read my new piece at MudTribe.com:
How to make a Knife out of Aluminum Foil

Need a knife, but all you have is a roll of aluminum foil? Don't worry, here's how to forge one!
New game: SpaceWOW!
Play now!
Happy to announce the new version of LifeFLOW3D: 2.0!
Here is the new main menu: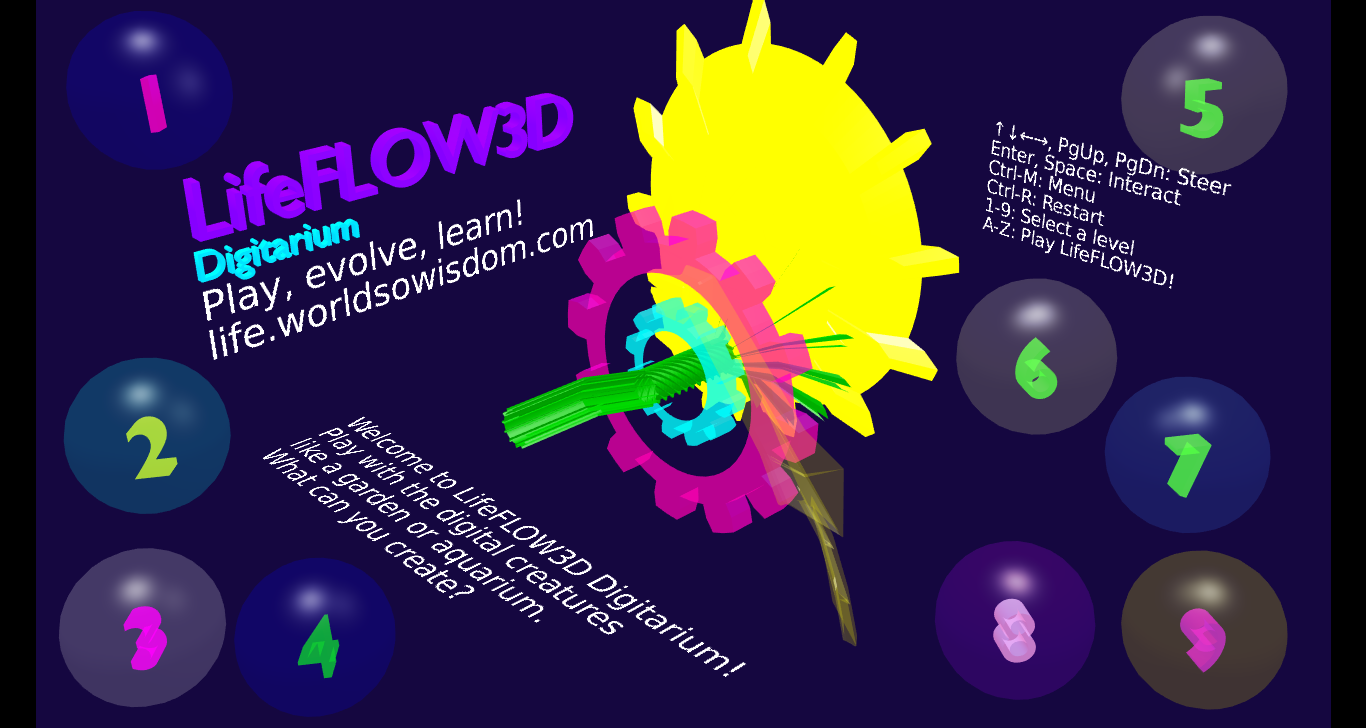 Level 9 now features far more creatures and environment to play with, including brand new organisms fusing different cell types...
Play now!