Walking to the ferry station. Looks like I may get there late. Along the way, a car stops and offers to drive me. A couple who reside in Miami, work in Puerto Rico. Without the ride, I probably would have missed the ferry.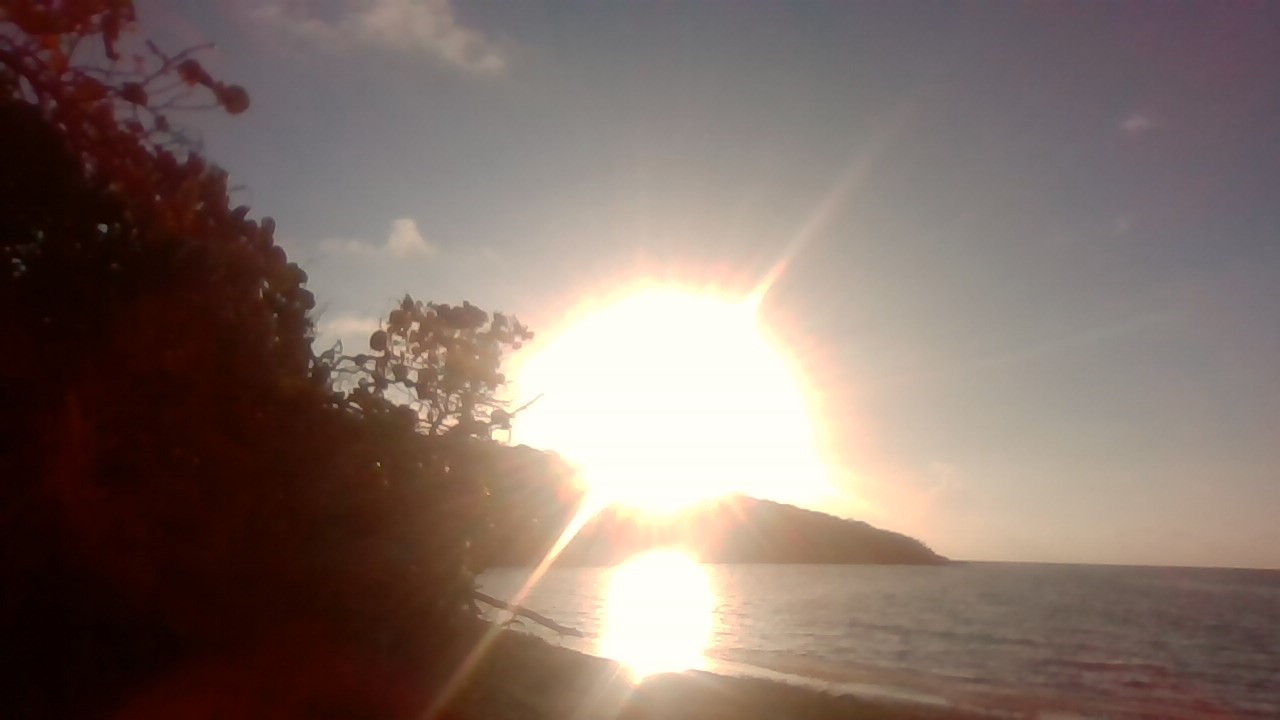 Not sure if there's wifi at the island.
Culebra is a gorgeous small island off the main island of Puerto Rico. It also has its own smaller islands, such as Culebrita and Chichi.
The locals are friendly. This morning I've already on several occasions been offered "pon," a hitchhiking ride.
It seems like a small liberal community. Numerous people residing on sailboats anchored off the coast. Quaint restaurants. Jeeps and pickup trucks.
Rain, sun.
Takes flexibility to travel! :)
Golf carts on the island, too.
Feeding cattle, goat on the roadside. They asked for some grass!
After walking awhile along the curving, swooping road, I made it - to the beach!
Playa Zoni is a quiet beach, a thin strip of sand along turquoise waters, with palm trees stretching out over the sea.
Small islands dot the horizon.
I feel peaceful, calm.
Things degrade. In part, there's an ongoing degradation just from being in the environment. Also, there are extra stresses from use that speed up degradation. Travel increases these stresses. Travel by foot increases pressure on the feet, of course. My shoes just broke -- again. I've lost track of how many pairs of footwear I've gone through while walking.
My glasses are breaking. My laptop bag is breaking. My cell phone cable is breaking. My cell phone and laptop are slowing down. The more one uses things, the faster they break, and travel requires heavy use.
It would be somewhat nice to reside out here, in remote Culebra. It's too remote for my tastes, I think. You'd see the same people regularly.
Woke up to a beautiful sunrise!
Some occasions things seem to go wrong. Wrong turns, failing equipment, etc. I think that's just par for the course, that on occasion these things happen. Even in a random sequence of events, there'll be runs of failures or poor outcomes. Not that things are necessarily random, but in any series of events, there are likely to be series of failures. If anything, non-random series are likely to have more series of failures, and it can be convenient to group a bunch of failures together.
Now looking for some wifi on Culebra.
Culebra is abbreviated Cul, and there are promotional messages saying "I <3 Cul". This looks funny to anyone who knows French, in which "cul" means "ass".
I'm staying in Culebra at least until Saturday. Then, I may go to the next island, or I may stay another day.
In general, travel light!
Low on cash. Complicated dealing with different accounts after Cuba, slowly readjusting to capitalism.
Long weekend at the beach!
I thought I would just see Flamenco Beach for the evening. It's reputed among the best on the planet. At first I thought that was just hyperbole, but after a long weekend there, struggling to pull myself away, I have to agree!
Sand so fine you practically slip into it. Turquoise waters. Camping.
Not many stores open on a small island.
I think it's important to force oneself (at least for me to force myself) to do things, even though it doesn't necessarily feel right immediately. I have strong feelings, especially once I get underway, so I have to keep mental tabs.
Woke up after camping out at a beautiful spot on the beach. Sand, birds roaming around (including seagulls, a chicken, and what look like herons). Views of sunrise over the sea, and sunset over the mountain. This is a thin strip of land, and walking down to the beach I could see the ocean on both sides. I made a fire, for the first time in a while.
Today, planning to go over to Vieques, the other Puerto Rican Virgin Isle. There, I want to see the bioluminescent bay.
This area, Culebra, often reminds me of the Miami area. Both have a mix of seagrapes and coconut palms. Both have beautiful beaches with beautiful people. Both are somewhat expensive.
Culebra and Vieques were used as military test ranges by the U.S. Navy. Therefore, there are large areas marked with warnings of unexploded ordnance. Somewhat ironic on vacation islands!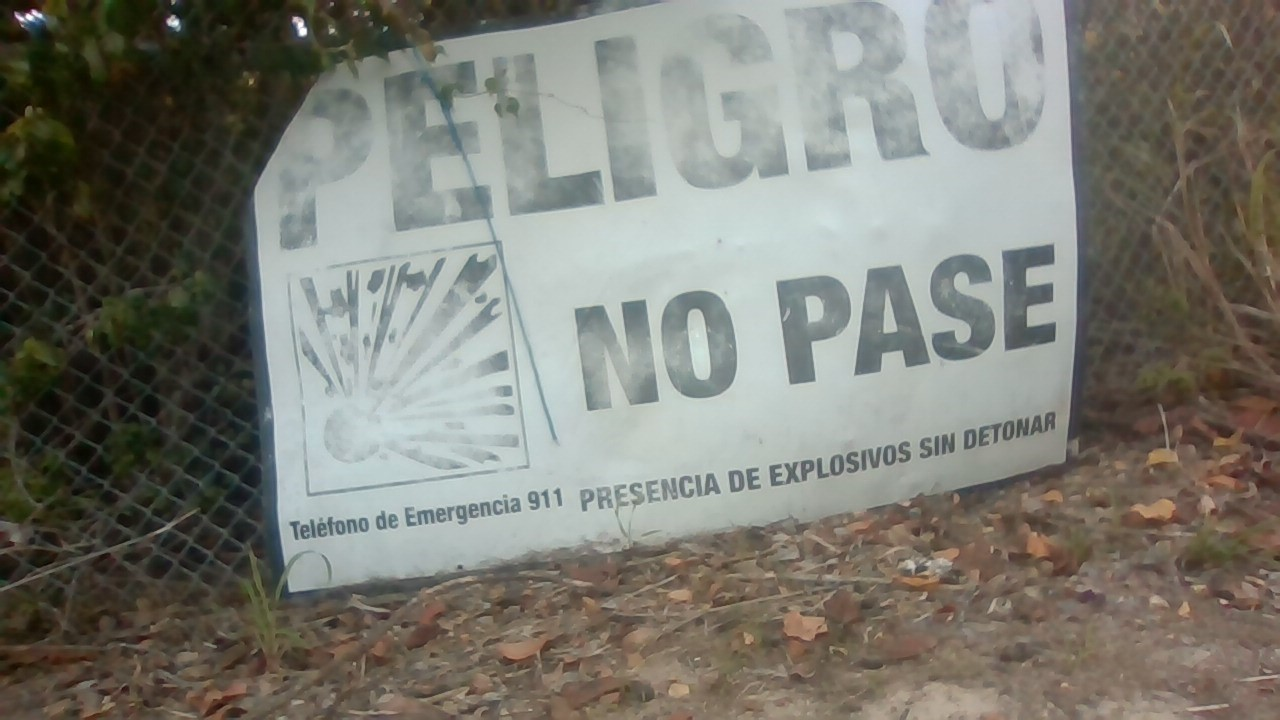 I very much appreciate the quiet of Culebra. It's sparsely populated, so there are still tons of quiet places to get away. It's somewhat hard to get to the island, with only ferries, sailboats, and small planes. As such, there remain numerous quiet places to get away. By contrast, on larger islands, it often feels jam-packed like on the continents.
I'm feeling dehydrated in the sun. After numerous days of clouds and rain, we're now having a series of sunny days!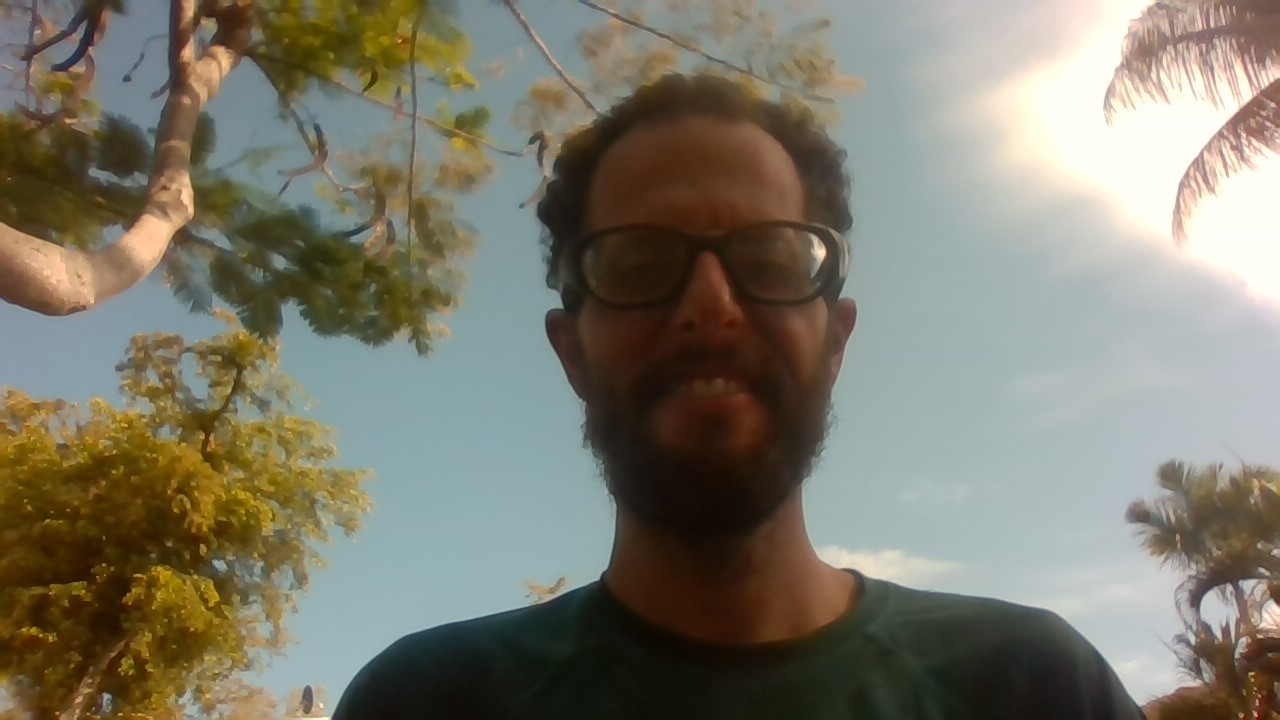 So comfy. Do not want to leave.
Arrived in Vieques!
So far Vieques seems more like the main Puerto Rican island, less like Culebra.
Rock & Roll!!! :)